kennedyville, md Roofing Installation Services
Expert Kennedyville, MD Roofers
Nestled in Kent County, Maryland lies Kennedyville – a quaint town that has been cultivating grain since the 1700s. Its close ties with Philadelphia's Quaker merchants and millers gave way to an opportunity for growth when, in 1856, The Kent County Railroad was chartered which enabled access to Rock Hall so goods like oysters could be shipped up north. Nowadays this historic area is serviced by J.W. Tull Roofing Company – the leading roofer of its kind on the Upper Eastern Shore!
J.W. Tull offers comprehensive roofing services in Kennedyville, MD to meet all of your repair, installation and replacement needs. Our highly trained and experienced team of roofing specialists are committed to providing you with the highest quality roofing solutions, whether installing a brand new roof or repairing your existing one. We also offer preventative maintenance options to help ensure that you get the most out of your roof, as well as extending its life span when possible. With our decades of combined experience and expertise, you can trust J.W. Tull will get the job done right – hassle-free!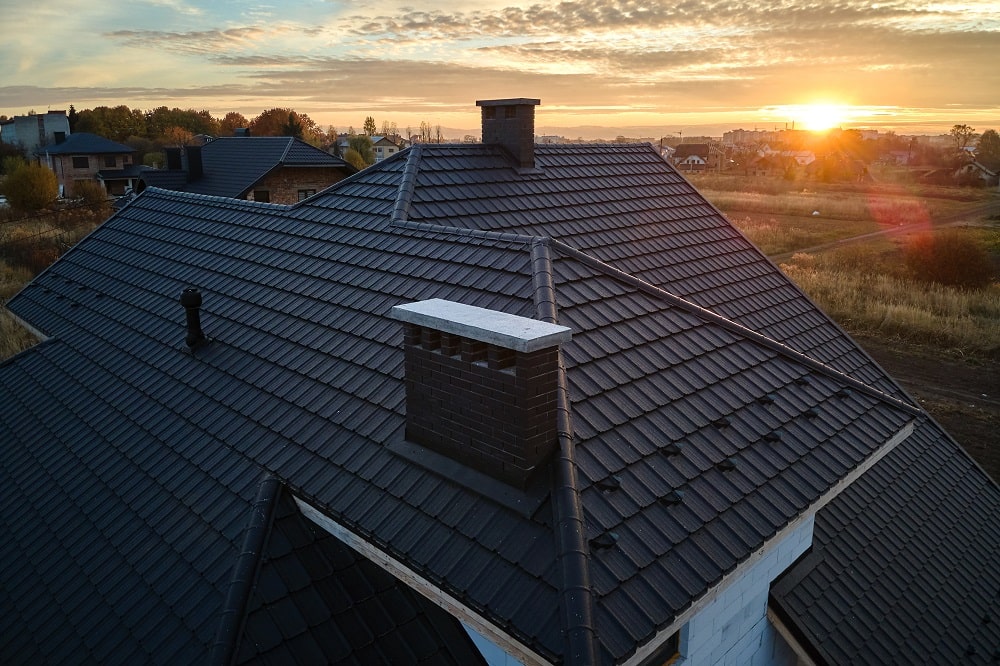 Why Choose J.W. Tull for Kennedyville, MD Roofing Installation
First Class Roofing Warranties
Get the peace of mind from our roof installation warranties, which come standard with a workmanship warranty of up to 25 years and manufacturer product warranties of up to 50 years.
Financing and Payment Plans
Financing and flexible payment plans are available to work within your monthly budget for all of our roof installation and home remodeling projects.
Free Estimates on All Kennedyville, MD Roofing Projects
We will meet with you at your house free of charge to review and make a recommendation on if you need roof replacement or a full roof installation.
Fully Licensed, Insured and Bonded Roofers
For your complete protection.  It's the goal of our roofing contractors to provide 100% satisfaction to all of our customers.
» View our Testimonials
» Request a Free Estimate
» Call us at (410) 438-8814
J.W. Tull, your trusted local roofing contractor, provides deck construction, roofing installation, siding installation, and home remodeling services to Kennedyville, MD.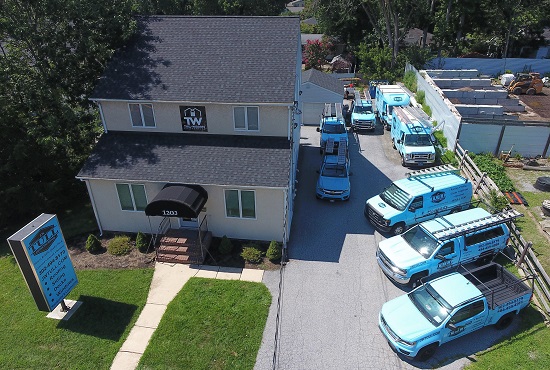 J.W. Tull – Family Owned and Operated Serving Kennedyville, MD
From a family heritage of craftsmen, locally born and raised Owner/Operator, Jason Tull and his team will partner with you to design, then oversee all aspects of work to deliver an honest, reliable, quality result that adds value to your home or business. The J.W. Tull team of professional craftsmen are dedicated to delighting our Kennedyville, MD customers.
Our courteous craftsmen respect your home and family, providing an attention to detail that ensures quality and safe work. Every employee at J.W. Tull respects your schedule and values your time, and you can count on all of our representatives and craftsmen arriving at your home on time and ready to work. We are driven to provide high-end, quality craftsmanship, and an experience that has value far beyond it's cost.
Count on J.W. Tull for All Your Renovation Needs in Kennedyville, MD.
Our roofing, siding, decking and remodeling contractors set the standard with high quality work and attention to detail.
HONEST. RELIABLE. QUALITY WORK.