J.W. Tull – Bathroom Remodeling Contractors
J.W. Tull are Your Local Bathroom Remodeling Contractors of Choice
Are you searching for a professional contractor in Delaware and Southern Pennsylvania to remodel your bathroom? J.W. Tull Contracting has earned an A+ Rating from the BBB and we have years of experience designing, renovating and remodeling bathrooms.
A professional bathroom remodel in Wilmington, DE, Maryland or Southeastern PA is an excellent place to invest money into your house. It can improve day–to–day life, make upgrades for special needs, help conserve water, and raise the market value of your home. If you have plans for a bathroom renovation, look to the best building contractors you can find to take on the job.
Providing Professional Bathroom Remodeling Services
You can rely on J.W. Tull Contracting in Wilmington, DE and Southern Pennsylvania for exceptional bathroom remodeling services. We have professionals who specialize in all aspects of remodeling, from the bathroom design architects to the installers who put in the right fixtures to meet a customer's specific requirements. We work with the finest materials and are the preferred name in Bathroom Remodeling, and as a Bathroom Contractor.
– Complete luxury remodels
– Heated flooring
– Custom showers
– ADA compliance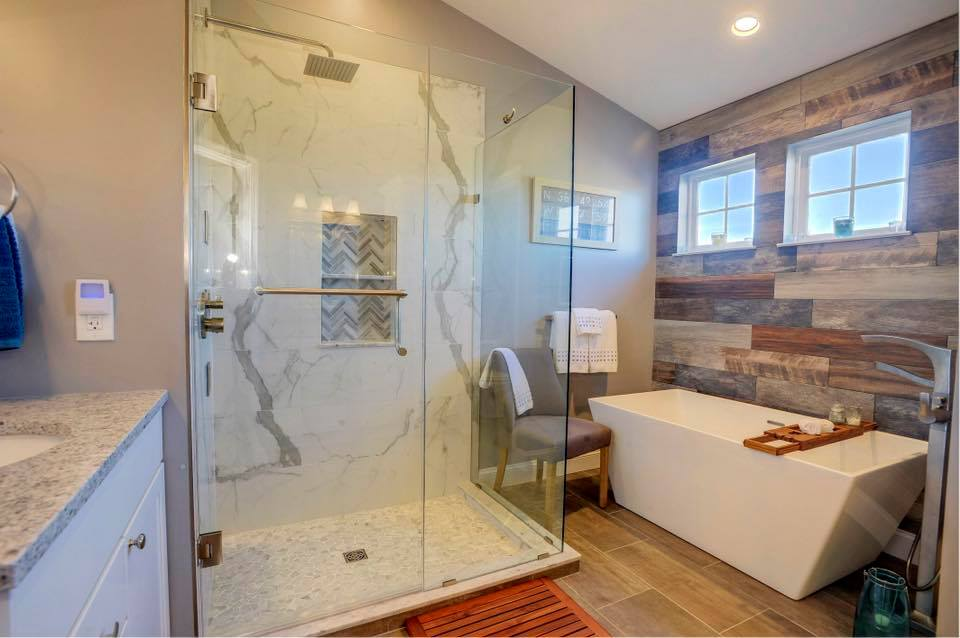 Top Rated Wilmington DE Bathroom Remodeling Contractor
First Class Warranties
Get the peace of mind from our Bathroom remodeling warranties.
Financing and Payment Plans
Financing and flexible payment plans are available to work within your monthly budget for all of our Bathroom remodeling projects.
Free Estimates
We will meet with you at your house free of charge to review and make a recommendation on your Bathroom remodeling needs and goals.
Fully Licensed, Insured and Bonded
For your complete protection.  It's the goal of our Bathroom remodeling contractors to provide 100% satisfaction to all of our customers.
Bathroom Remodeling Special – Save $500 on Bathroom Remodeling
This is a Limited Time Offer, so contact us today to get started with J.W. Tull for your Bathroom Remodeling
J.W. Tull – Your Trusted Local Bathroom Remodeling Contractor
Our team of experienced Bathroom remodeling contractors provides Bathroom remodeling services to the tri-state area, including Delaware (New Castle County, Kent County, Sussex County), Maryland (Cecil County, Kent County), and Southeastern Pennsylvania (Chester County, Delaware County).
– Complete luxury remodels
– Heated flooring
– Custom showers
– ADA compliance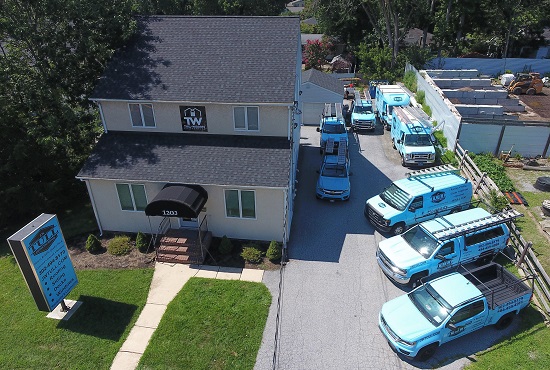 J.W. Tull – Family Owned and Operated
From a family heritage of craftsmen, locally born and raised Owner/Operator, Jason Tull and his team will partner with you to design, then oversee all aspects of work to deliver an honest, reliable, quality result that adds value to your home or business. The J.W. Tull team of professional craftsmen are dedicated to delighting our customers.
Our courteous craftsmen respect your home and family, providing an attention to detail that ensures quality and safe work. Every employee at J.W. Tull respects your schedule and values your time, and you can count on all of our representatives and craftsmen arriving at your home on time and ready to work. We're driven to provide high-end, quality craftsmanship, and an experience that has value far beyond it's cost.
J.W. Tull Home Remodeling Services
Our roofing, siding, decking and remodeling contractors set the standard with high quality work and attention to detail.
HONEST. RELIABLE. QUALITY WORK.