J.W. Tull – Commercial Snow Removal
The Best Choice for Removing Snow in Wilmington, DE, Maryland and Southeastern PA
Although Christmas is one of the most anticipated holidays of the year, the prospect of having to deal with the aftermath of a snow storm isn't appealing at all. When you request commercial snow removal services from J.W. Tull, you can always rely on speedy and effective work so you can get back to business. Most of our clients understand that spending the day shoveling is unproductive, so let us handle the backache and get it done in a timely manner. Don't let winter take you by surprise, and give us a call. You can book us in advance for a couple of days or the entire duration of winter. When it comes to commercial snow removal in Wilmington, Delaware, Maryland and Southeastern, PA, our company is more than qualified for this type of task. Signing a snow removal contract with us could be a life saver this winter.
Our Techniques and Expertise
Our company also employs sound and time-honored de-icing techniques. We only use environmental and hardscape-friendly de-icing substances. To remove the ice from your sidewalks, parking lots, or streets, we use a special de-icing agent that is mild to hard surfaces and doesn't impact the environment. Are you and your employees unable to reach your place of work? Are you losing business due to slow or costly snow removal companies? Does your company's roof need snow removal? Then call us! During the cold months of winter, our team is at your service 24 hours per day, seven days per week.
Our Commercial Snow Removal Services For Wilmington, DE, Maryland, and Southeastern PA Businesses
Each business owner's nightmare is to wake up early in the morning and see that his employees or customers cannot reach the company's headquarters.
We'll be there faster than you can say 'snow removal,' to free you from all the snow layer on your property. In terms of quality commercial snow removal near you, our services include plowing, shoveling, using de-icing substances for hardscapes, and snow management strategies.
Our high-quality and thoroughly researched snow management techniques will quickly remove the snow from your parking lot and will prevent the formation of ice on hard surfaces.
Whether you are looking a company owner who wants to book our premium services for the entire winter or a homeowner who is looking for someone to remove the snow piled in front of his garage, don't hesitate to call us or request a free quote.
Our Standard of Excellence
We hold all our team members to a high standard of excellence. When you choose J.W. Tull Contracting you will work with a team that places the utmost importance on your satisfaction with our services. We will do whatever it takes to make sure your expectations are met every time we service your property.  Last but not least we strive to be the best in Wilmington, DE, Maryland, and Southeastern Pennsylvania as a contractor and snow removal specialist.
Financing and Payment Plans
Financing and flexible payment plans are available to work within your monthly budget for our Snow Removal services.
Free Estimates
We will meet with you at your house free of charge to review and make a recommendation on your Snow Removal needs.
Fully Licensed, Insured and Bonded
For your complete protection.  It's the goal of our Snow Removal contractors to provide 100% satisfaction to all of our customers.
J.W. Tull – Your Trusted Local Snow Removal Contractor
Our team of experienced Snow Removal contractors provides Snow Removal services to the tri-state area, including Delaware (New Castle County, Kent County), Maryland (Cecil County, Kent County), and Southeastern Pennsylvania (Chester County, Delaware County).
– Custom pricing based on location needs.
– Thorough clean up of lots and walk ways, effectively minimizing risk of trip and falls to personnel.
– Snow removal for Apartments, Storage Lots, Commercial Buildings.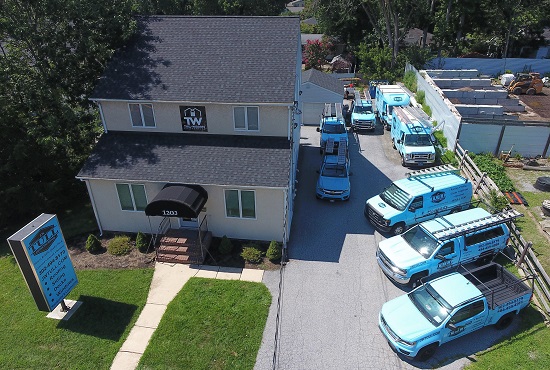 J.W. Tull – Family Owned and Operated 
From a family heritage of craftsmen, locally born and raised Owner/Operator, Jason Tull and his team will partner with you to design, then oversee all aspects of work to deliver an honest, reliable, quality result that adds value to your home or business. The J.W. Tull team of professional craftsmen are dedicated to delighting our customers.
Our courteous craftsmen respect your home and family, providing an attention to detail that ensures quality and safe work. Every employee at J.W. Tull respects your schedule and values your time, and you can count on all of our representatives and craftsmen arriving at your home on time and ready to work. We're driven to provide high-end, quality craftsmanship, and an experience that has value far beyond it's cost.
Count on J.W. Tull for All Your Remodeling Needs In and Around Wilmington, DE.
Our roofing, siding, decking and remodeling contractors set the standard with high quality work and attention to detail.
HONEST. RELIABLE. QUALITY WORK.