J.W. Tull – Home Remodeling Contractors
The Preferred Choice for Local Home Remodeling Contractors
Are you asking yourself "Is it time to finally remodel my home?" Your home should be a genuine reflection of you, your tastes and your lifestyle. If that's not currently the case, then contact J.W. Tull Contracting Services. We're an experienced, residential contracting company specializing in additions, renovations and remodels in the Wilmington, Delaware, and the Southeastern Pennsylvania area. From initial design to completed build, our goal is to make your residential home building experience one that you not only enjoy, but would gladly do again.
What to expect with a home addition.
Our team of licensed residential builders makes your project an enjoyable, hassle-free experience from beginning to end. Unlike some residential construction companies, you'll work with a licensed, insured and bonded general contractor from J.W. Tull Contracting throughout the entire project.
Let us help you plan your building project
Whether you have a design plan or not, J.W. Tull Contracting can help you make your project a reality, from the very start. We can help you not only build your dream home, but we will help put your ideas into a quality-crafted design and build a home that suits both your lifestyle and your budget.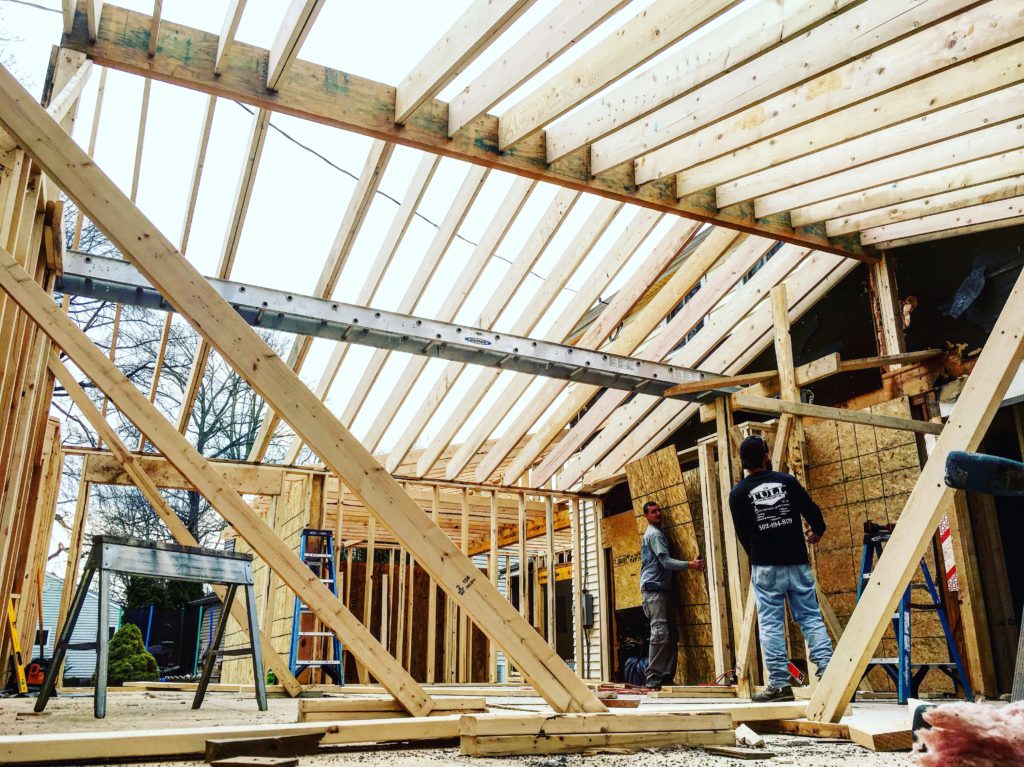 Complete In-House Design
When you meet with us in our Wilmington, DE office, bring your ideas, sketches and vision. Our licensed residential builders will listen to your ideas and together, we'll come up with a beautiful design that maximizes the functionality of your living space. J.W. Tull Contracting makes planning your building project simple from the start, whether you have a detailed plan, or need our expert advice, we can make your project a reality.
Why Choose J.W. Tull for Your Home Remodeling Contractor
Financing and Payment Plans
Financing and flexible payment plans are available to work within your monthly budget for all of our home remodeling projects.
Free Estimates
We will meet with you at your house free of charge to review and make a recommendation on if you need home remodeling.
Fully Licensed, Insured and Bonded
For your complete protection. It's the goal of our home remodeling contractors to provide 100% satisfaction to all of our customers.
Choose J.W. Tull for your Home Remodeling
» Request a Free Estimate
» Call us at 302-510-1963
J.W. Tull – Your Trusted Local Home Remodeling Contractor
Our team of experienced home remodeling contractors provides home remodeling to to the the tri-state area, including New Castle County, DE, Kent County, DE, Sussex County, DE, Chester County, PA, Delaware County, PA, Kent County, MD, Cecil County, MD.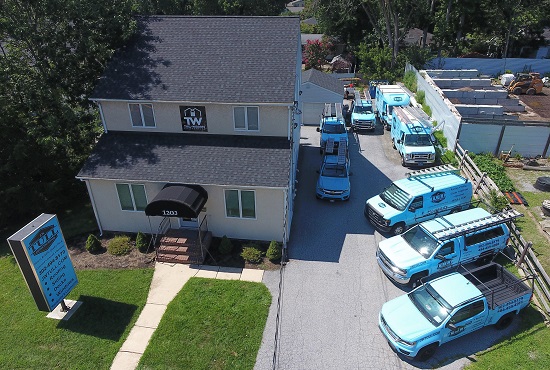 J.W. Tull – Family Owned and Operated 
From a family heritage of craftsmen, locally born and raised Owner/Operator, Jason Tull and his team will partner with you to design, then oversee all aspects of work to deliver an honest, reliable, quality result that adds value to your home or business. The J.W. Tull team of professional craftsmen are dedicated to delighting our customers.
Our courteous craftsmen respect your home and family, providing an attention to detail that ensures quality and safe work. Every employee at J.W. Tull respects your schedule and values your time, and you can count on all of our representatives and craftsmen arriving at your home on time and ready to work. We're driven to provide high-end, quality craftsmanship, and an experience that has value far beyond it's cost.
J.W. Tull Home Remodeling Services
Our roofing, siding, decking and remodeling contractors set the standard with high quality work and attention to detail.
HONEST. RELIABLE. QUALITY WORK.