Free Estimates by J.W. Tull
J.W. Tull offers free estimates for roofing, siding, decks, windows, doors and home remodeling.  We will meet with you at your house free of charge to review your needs and goals.  Submit this form and one of our team members will get in touch with you to schedule an appointment.
Contact J.W. Tull
Address:
1203 Philadelphia Pike
Wilmington, DE 19809
226 W Park Place, Suite 11
Newark, DE 19711
Phone:
DE (302) 494-8179
PA (484) 459-4968
MD (410) 438-8814
Delaware License #GC1729
Pennsylvania License #113796
Maryland License: #151405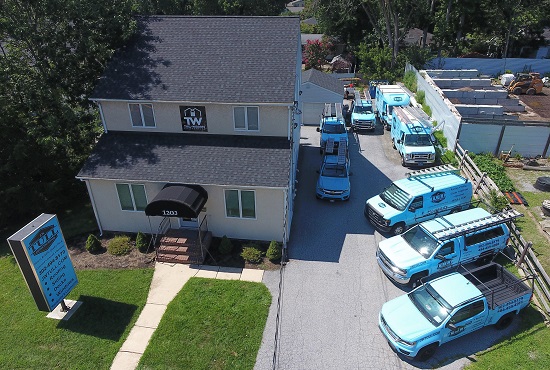 J.W. Tull – Family Owned and Operated 
From a family heritage of craftsmen, locally born and raised Owner/Operator, Jason Tull and his team will partner with you to design, then oversee all aspects of work to deliver an honest, reliable, quality result that adds value to your home or business. The J.W. Tull team of professional craftsmen are dedicated to delighting our customers.
Our courteous craftsmen respect your home and family, providing an attention to detail that ensures quality and safe work. Every employee at J.W. Tull respects your schedule and values your time, and you can count on all of our representatives and craftsmen arriving at your home on time and ready to work. We're driven to provide high-end, quality craftsmanship, and an experience that has value far beyond it's cost.
Count on J.W. Tull for All Your Remodeling Needs In and Around Wilmington, DE.
Our roofing, siding, decking and remodeling contractors set the standard with high quality work and attention to detail.
HONEST. RELIABLE. QUALITY WORK.