J.W. Tull – Roof Storm Damage Repair
The #1 Storm Damage Roofing Company in Wilmington DE, MD and Southeastern PA
Weather conditions in our region can deteriorate rapidly, and no part of your home is more exposed to wind, rain, ice, snow, hail and other storm-related problems than your roof. When a storm hits your home or commercial roof, turn to J.W. Tull – trusted roofers of the greater Wilmington, DE area.
Our services include a dedicated roof repair team of experienced roofers with the skills necessary to quickly assess damage, make emergency repairs to mitigate damage, then return to make more complete and permanent repairs to restore your roof to good health.
Our roofing experts can quickly repair and restore any type of roof, including shingle, flat roof, slate and commercial roofing systems. No job is too big or too small. We even repair storm-damaged gutters, siding, trim and windows.
Also, Our Roofing Insurance Claim Specialists can investigate getting your roof covered under your homeowner's or business property insurance. All of our representatives are HAAG certified roof inspectors. With an extensive and rigorous training program our representatives have the same credentials as insurance roofing claims adjusters. In many cases we can get your roof covered under your deductible, potentially saving many thousands of dollars. Give us a call today and we will come out and look at your storm damage!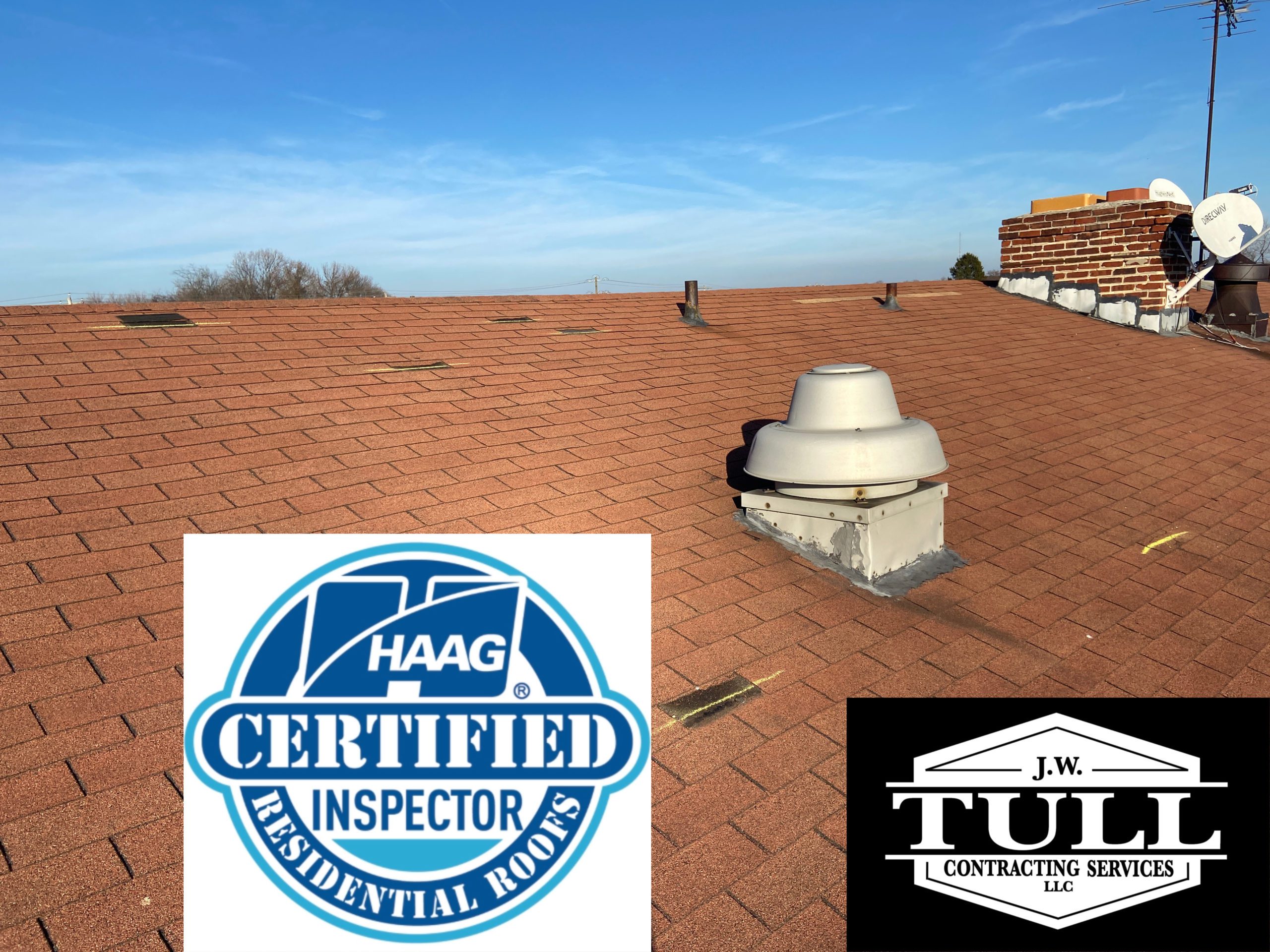 Pennsylvania and Delaware Storm Damage can be extensive:
• Wind Damage Roof – High winds can loosen or tear of shingles, loosen flashing, pry gutters from the roof and even topple chimneys. Have J.W. Tull Contracting inspect your roof after a windstorm to make sure there is no damage that could expand and cause problems later.
• Falling Debris – Tree limbs, power poles and wind-driven debris can penetrate your roof deck and allow water to rush in, causing serious structural damage.
• Hail Damage Roof – Even small hail stones can harm a roof by pummeling shingles, cracking tile and causing hidden "hail bruises" on underlayment.
• Snow and Ice – Heavy snow pack can put undue stress on rafters and the underlying roof structure, and freezing temperatures can loosen flashing and masonries.
Insurance Coverage for Roof Storm Damage Depends on Your Policy
As soon as you notice damage, you should contact your insurance company and submit a claim. Whether or not the policy will cover the damage or replace your roof can depend on:
• Your homeowner's policy provisions
• What sort of roof damage you have
• The age of your roof
• When the damage occurred
When you call to make a claim, your insurance company will send out an insurance adjuster to inspect the roof and damage. Based on that inspection, the company will determine whether they will pay for repair or replacement. Depending on your policy, even if they do agree to pay for a replacement, you may not get the full amount. For example, if your roof is more than ten years old, your insurance may depreciate the coverage and only pay for part of the replacement. However, most policies cover depreciation (it's called recoverable depreciation.) Insurance companies typically send a check prior to the work being done, and then will send a second check for the recoverable depreciation after the work has been completed.
Do Not Ignore Hail Damage.  Contact J.W. Tull to get a FREE roof estimate today 
The Roofing Industry Agrees that hail damage is necessary and critical to a new roof.
• The shingles hit by hail have loosened the bond with the granules to the asphalt layer. While you cannot see this from the ground the loosened granules will often end up where your gutters drain. If you see a large accumulation of granules after hail you should call J.W. Tull Contracting and have your roof inspected.
• Once the granules fall off the damaged areas of the shingles, the sun's ultraviolet light can weaken the exposed spots and make them brittle. In the winter, the shingle expands and contracts and can curl and crack after being weakened by hail. The exposed areas are then very susceptible to leaks and wind damage.
• Storm and weather-related damages have different characteristics as it passes through the seasons. Thus, an inspector can tell whether the damage is new or older. Insurance claim periods can vary but typically there is a set amount of time a homeowner can make a claim after the damage occurs – whether you were aware of the damage or not.
• Once leaks occur, the damage can be extensive due to potential damage from mold, electrical issues, ceiling and wall damage from water and perhaps even personal property losses. The damage can also come very quickly and often is not initially detected.
The bottom line of this is if you suspect that you have hail damage you need to call J.W. Tull Contracting, your local Roofing Expert.
Count on J.W. Tull, a Top Rated Wilmington Delaware Storm Damage Roofing Company
For all types of storm damage, including roof wind damage, roof hail damage, or any other type of room storm damage, J.W. Tull is your trusted and top rated local roofing contractor.
Contact J.W. Tull for Roof Storm Damage Repair and Emergency Storm Damage Repair at (302) 510-1963 or Request a Free Estimate.
Request Storm Damage Repair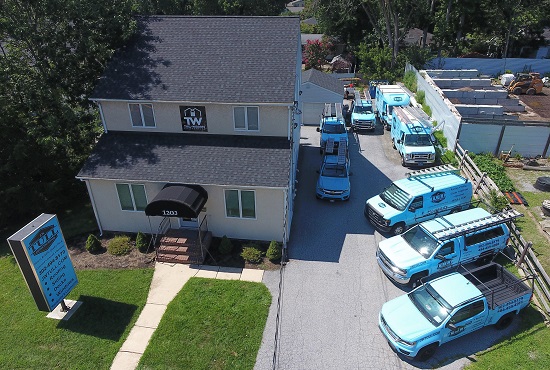 J.W. Tull – Family Owned and Operated 
From a family heritage of craftsmen, locally born and raised Owner/Operator, Jason Tull and his team will partner with you to design, then oversee all aspects of work to deliver an honest, reliable, quality result that adds value to your home or business. The J.W. Tull team of professional craftsmen are dedicated to delighting our customers.
Our courteous craftsmen respect your home and family, providing an attention to detail that ensures quality and safe work. Every employee at J.W. Tull respects your schedule and values your time, and you can count on all of our representatives and craftsmen arriving at your home on time and ready to work. We're driven to provide high-end, quality craftsmanship, and an experience that has value far beyond it's cost.
J.W. Tull Home Remodeling Services
Our roofing, siding, decking and remodeling contractors set the standard with high quality work and attention to detail.
HONEST. RELIABLE. QUALITY WORK.